Meet Dr. Emily Burton
Discovering Chiropractic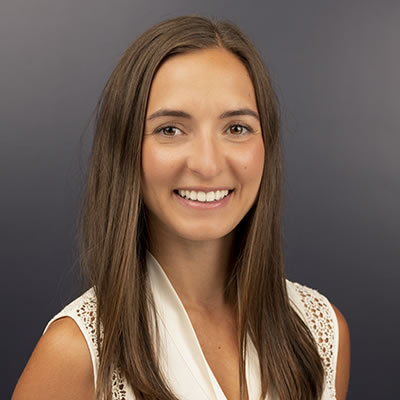 Over my lifetime, I have personally experienced a significant lack of education about normal human physiology – especially when it comes to women's health. It is this experience that fuels my passion for empowering women to be their own health advocates for themselves and their families. My passion is serving families through chiropractic care specializing in preconception care, prenatal care, pediatric care, and whole family wellness. If there is one truth that guides me, it's that the body has an innate ability to heal given the right circumstances.
I found the chiropractic philosophy perfectly aligned with my own personal belief that health comes from the inside out. I attended Life University and graduated magna cum laude. The highlight of my time there was meeting my fiancé, Dr. Kent Rempel.
Together we founded The Mindful Chiropractors, and we decided to relocate and start our practice in Kelowna. Upon moving here, we found a home with Dr. James at LifeWorks Family Chiropractic, and we have enjoyed every minute of serving our community in the beautiful Okanagan. When we're not in the office you can find us somewhere outdoors – whether it be hiking with our golden doodle Stella, camping, or skiing during the winter.
Education & Training
I have continued my education in prenatal and pediatric care by learning the Webster technique, and I am currently in the process of obtaining my CACCP through the International Pediatric Chiropractic Association. In the office, I focus on low-impact adjusting styles. My adjusting follows a nerve-centered approach with various techniques including MC2, activator, TRT, and Thompson. With my experience of being a collegiate soccer player as well as teaching yoga for 12 years, I also have an appreciation for how the structure of the body affects the function of the body.
My favorite part of being a chiropractor is being a partner in each family's wellness care – from pre-conception to pregnancy, to adjusting all the little ones. I feel so grateful to be a part of a community here in the Okanagan that comes together around holistic health. I am an advocate for a healthy, balanced lifestyle, and I share much about this on our website themindfulchiros.com as well as on my social media pages @dremburton.
I look forward to meeting you and doing all that I can to assist your family on its path to wellness!
Schedule Your Time Today
Find out more about what we can do for your family. Contact Dr. Emily at LifeWorks Family Chiropractic today to schedule your first appointment with us!

Dr. Emily Burton | (250) 868-4880