Top Rated Family Chiropractor In Kelowna
Feel Better at LifeWorks Family Chiropractic
Our expert team of Kelowna Chiropractors provide personalized solutions to help you reach your goals, whatever they may be. They will look beyond your symptoms to find the root of the problem, and provide the care you need to make sure you can do all the things you love for years to come.
We offer same-day appointments, on site x-rays, & have convenient early morning & weekend hours.
Call (250) 868-4880 or book online now and get 40% off your initial exam!
If you've gone elsewhere and haven't experienced the results you need and want, we will do whatever we can to help you. From newborns to 90-year-olds and every age in between, patients of all ages can benefit from safe, natural and effective chiropractic care.
Ready to get started? Call our friendly team at (250) 868-4880 or reserve your appointment online today!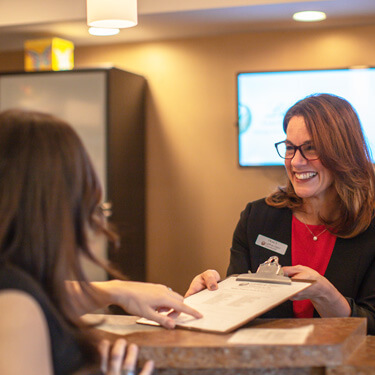 How Can We Help You?
Our patients cover a broad range of people. Most seek us out because they're in pain. Discomfort in the neck and back, headaches, migraines, tension, restricted mobility and stiffness are all common reasons that people find our clinic. With our broad range of techniques, we work with them to find what is right to address their specific concerns.
Say goodbye to pain and hello to a happier, healthier life. Call us at (250) 868-4880 today!

Meet Our Chiropractors
At LifeWorks Family Chiropractic, we want you to be able to do all the things that you enjoy. In our warm and friendly environment, someone is always waiting to greet you with a smile. We're genuinely glad that you've found us and look forward to meeting you – Let's get you back to functioning at 100%!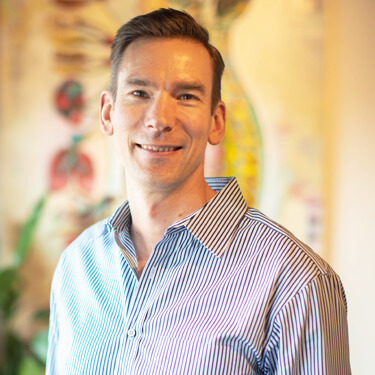 Dr. James Whillans
"As a teenager I went to see my mother's chiropractor about elbow pains I was having from sports. With chiropractic adjustments, my elbow pain went away as expected but what really blew me away was that my "normal headaches" cleared up, I didn't get sick as often and I had more energy than ever before! I knew this was how I would spend the rest of my life… Helping others reach their health potential through the gift of chiropractic! I graduated magna cum laude from the largest chiropractic school in the world, Life University of Chiropractic near Atlanta, Georgia. I chose this school not because of its size, but its quality of education, especially the wide range of adjusting techniques (I learned 11 different adjusting techniques in school!)"
Learn more about Dr. James's safe and gentle chiropractic care. Call (250) 868-4880 or schedule an appointment online today!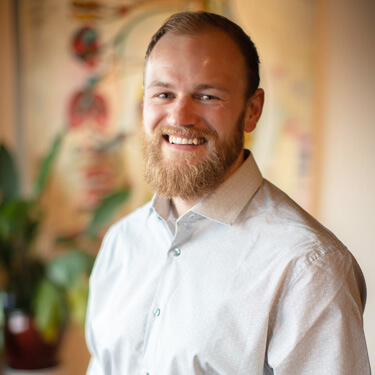 Dr. Dr. Kent Rempel
Dr. Kent has been interested in health care for most of his life, and he attributes this to his mom's career as a nurse. He played football at the University of Saskatchewan, and experienced his fair share of injuries. A local chiropractor helped in his recovery and this experience sparked his interest in the profession. Two family friends had attended Life University and told Dr. Kent to look no further for his chiropractic college. He dove in headfirst, making the move to Atlanta, Georgia to complete his chiropractic education. Dr. Kent carried his passion for athletic performance with him to Atlanta. He participated in the Sports Chiropractic Club to further extend his knowledge, but was surprised to find a passion for entire family wellness as well. He is excited to work with all activity levels and ages.
Ready to learn more about how Dr. Kent can improve your health? Contact us today to book your appointment.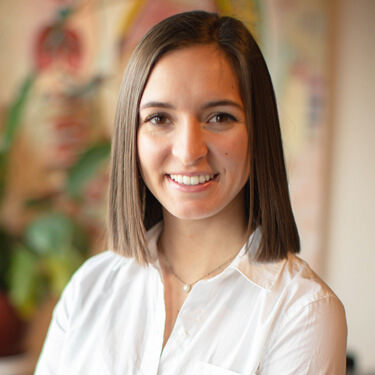 Dr. Emily Burton
While growing up, Dr. Emily watched her mom suffer from debilitating chronic headaches. Over time, they became so severe that she was experiencing them for almost three weeks out of every month. Their next-door neighbor, a chiropractor, suggested that her mother try chiropractic. The incredible success her mother experienced made Dr. Emily rethink her original plan of becoming a medical doctor. "I have a passion for the body's ability to heal itself naturally. That's part of why I love chiropractic care." Dr. Emily visited Life University in Atlanta, Georgia and knew instantly it was the place for her. While in school, she took many leadership roles. Her favorite position was acting as the PAC club's president, where she found a passion for family-centered care. Dr. Emily is passionate about caring for pregnant mothers, newborns and children. She believes that a healthy start to life includes chiropractic care. Dr. Emily can help your family too! Call (250) 868-4880 or schedule an appointment online now!


APPOINTMENTS
CONTACT LifeWorks Family Chiropractic 101-1740 Gordon Dr Kelowna, BC V1Y 3H2Phone: (250) 868-4880 Text: (250) 681-4880 Fax: (250) 868-6516
Office Hours

Experienced Chiropractors In Kelowna
Call Us Today (250) 868-4880

FIND US
We are located at the corner of Gordon Dr. and Harvey Ave (Hy. 97) – beside the Dairy Queen, across Gordon from the Capri Mall. Ample parking is located in the back by the DQ drive-thru. From the Mission / South-East Kelowna: Go North on Gordon Drive toward Harvey Avenue. Turn left onto Laurier Ave one block BEFORE Harvey Ave. Turn right onto Gagnon Place and an immediate right into the parking lot. From Downtown Kelowna / Westside: Take Harvey Ave. to Gordon Drive. Turn right (South) on Gordon Drive. Take immediate right (underpass through building) into parking lot. From Rutland / Winfield / Vernon: Take Harvey Ave. to Gordon Drive. Turn left (South) on Gordon Drive. Take immediate right (underpass through building) into parking lot.
Chiropractor Kelowna BC | LifeWorks Family Chiropractic