Supplements
Order Your Thorne Supplements Online
We've chosen to partner with Thorne because they use "clean", all-natural ingredients. They, like us, care about your health and well-being and that there is always room to be healthier.
Please note that you will need to select Canada as your country to be able to see the page. It's on the bottom left of the page:
Sign-up to order from Dr. Jeff Thorne's Inventory online! Get them delivered right to your door.
Select referred by "Health Professional" copy and paste link for Dr. Jeff Perezervoff: ThrnFx1080225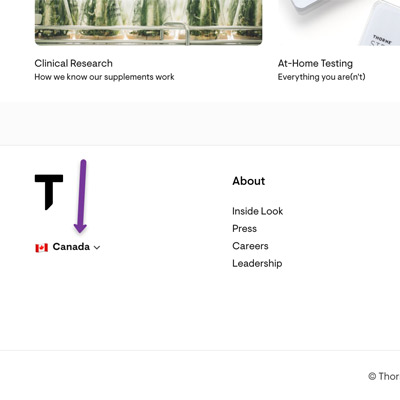 Should you have any questions or concerns, please contact us.

Supplements | (250) 868-4880