Kybun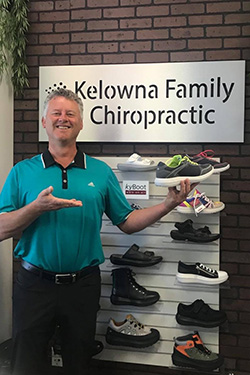 For years, Dr. Jeff searched for a shoe that would allow him to be on his feet all day long. A colleague introduced him to Kybun, a Swiss company that combined the best of a shoe and orthotic to create a state-of-the-art product. Though Dr. Jeff had used orthotics in his practice for years with great success, he also found there were many limitations. With orthotics, they may not fit a shoe properly or can feel restrictive.
Kybun was completely different. From the moment Dr. Jeff put the shoes on, he didn't want to take them off! He has multiple pairs now and has noticed a tremendous improvement in how he feels after being active all day.
I have hardly any fatigue in my feet or legs, which has been a problem in the past."
Air Cushioning Sole Technology
You won't find Kybun's state-of-the-art design in any other product. Their air cushion sole technology is designed to act like an orthotic but with the durability of a shoe. Though you might normally go through multiple pairs of shoes in a single year, you won't find the Kybun products wear down so easily. Dr. Jeff has been wearing a single pair nearly exclusively for years. He incorporates them into hiking and golfing,
along with his everyday activities.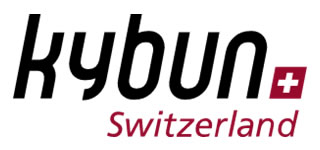 There is a Kybun product for everything, from athletic shoes to sandals. It covers issues like
Low back pain
Hip pain
Knee pain
You can feel confident that all your needs will be covered by these products. And our chiropractic patients love that they seem to hold their adjustments longer after using Kybun shoes!
As young as your teen years, you can benefit from having the support you need in your shoes. Through the decades, you may find that your balance isn't quite what it used to be. If so, Kybun shoes work as balance therapy to improve your balance as you age. This company has various soles and traits for each product to accommodate a spectrum of needs.
If you are interested in Kybun products, we invite you to schedule a screening with us. Once we determine your needs, we'll check whether we have the style you wish for in stock or whether we need to custom-order from the company (there is no extra charge for that). If you need to place an order, it'll take about two weeks to get your product in, but please note that we place orders only once a month.
If you have an occupation or lifestyle that means you stand for much of the day, you know what a difference the right cushion can make. The kyBounder is a mat for home or the workplace. It can even incorporate an exercise program that's done indoors, which our senior patients improve. You can get the support you need or have a full-spectrum workout with this mat. If the gym isn't an option, your needs will still be covered.
Start Today
Would you like to learn more? Contact our friendly team now!

Kybun | (250) 868-4880